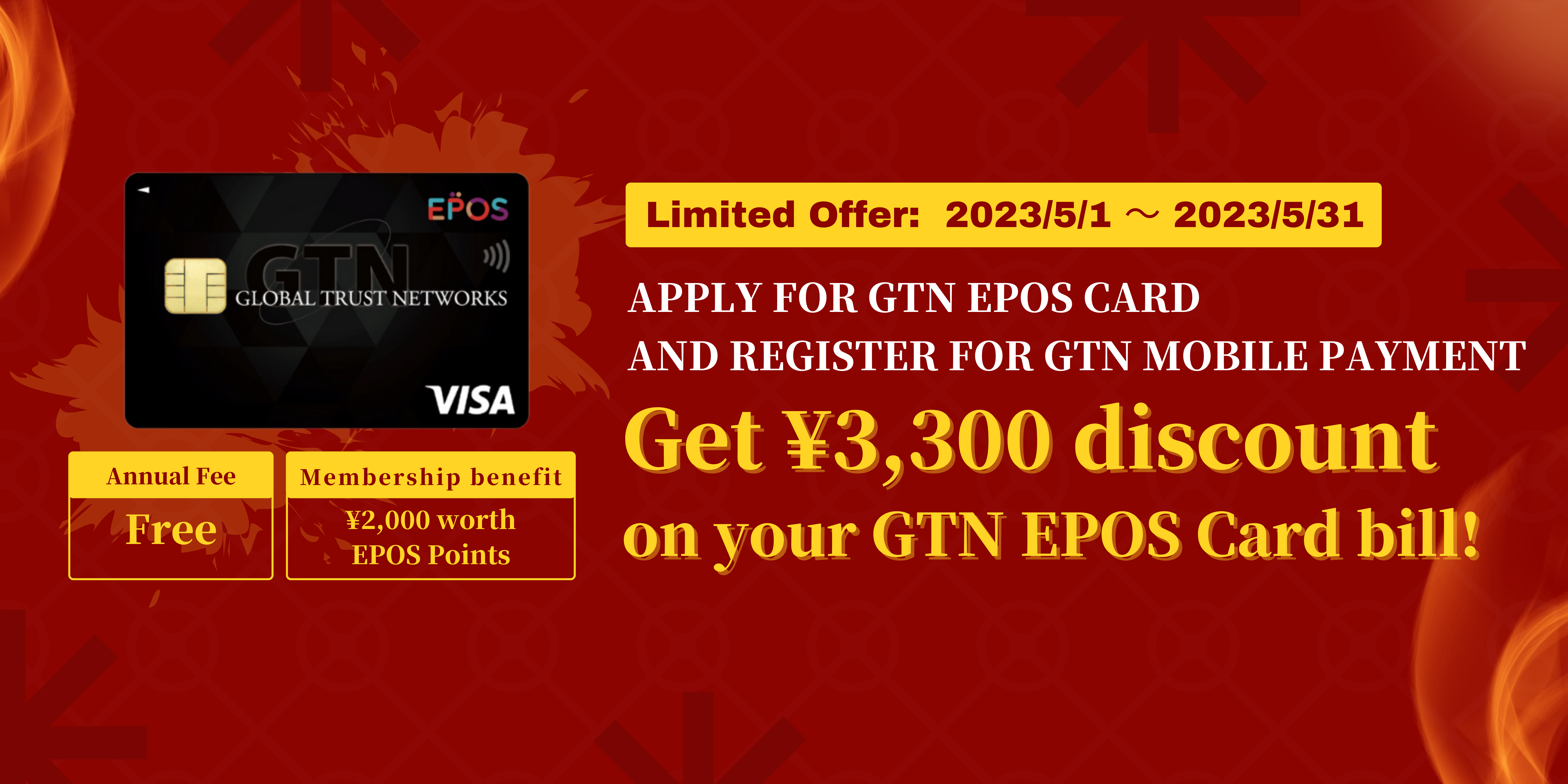 Conditions for applying the promo discounts for GTN EPOS card
This offer is available for those who have completed an application for the GTN EPOS Card during the promotion period as well as selected their GTN EPOS CARD as their payment method for GTN MOBILE.
The 3,300 yen discount (including tax) will automatically apply at the time of GTN EPOS Card billing.
If the amount of a single payment is less than 3,300 yen (including tax), the discount will automatically apply until the cumulative discount amount reaches 3,300 yen (including tax) within the qualifying period.
The discount is valid until October 2023.
Please note that the 3,300 yen (including tax) discount for the GTN EPOS Card will not be shown in the breakdown of GTN MOBILE invoice or in the push or email notifications of the card usage.
This promotion does not apply to those who cancel their service during the promotion period, or those who have a history of mandatory cancellation in the past.
Notes
Applications are subject to screening and may not be accepted according to the rules and regulations of Epos Card Co., Ltd.
If we are unable to issue a GTN EPOS Card, we will automatically change the payment method to convenience store payment. (If your payment method is already set up with a credit card, it will continue as is.)
If you have applied for an EPOS Card in the past, regardless of the card design, you are not eligible for this offer.
The contents of the promotion are subject to change without prior notice.